Growrr
What are you looking for?
I will Draw your Growtopian
Description
I, FooFoo, will DRAW you! In an anime-ish form, you'll go from pixels to glam just for few world locks. If you have anymore questions feel free to join my discord server and open a ticket ( https://discord.gg/Rr3G99J2xn )
About the seller
bedtimeOnline 3 hours ago
local_shippingLast delivery was 3 days ago
Reviews
connorrrr
- February 04, 2021
Really fast, but really really good art! Definitely worth the price :)
Jakehumus
- February 05, 2021
The art is fantastic. 10/10 would recommend
PatrykDaBoss
- February 08, 2021
Amazing, quite simply amazing. Drew art of something not even growtopia related, she can probably draw anything! Great work!
Okeh6825
- February 09, 2021
I like the way it turned out and the art style seems nice.
DataCell
- February 10, 2021
Dope art and one-day delivery! I definitely recommend this seller. Talented and fast.
MeiiSan
- February 12, 2021
Fast and friendly service, and the artwork is absolutely amazing! Very detailed :)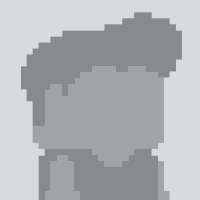 IDENAH-6641
- February 23, 2021
fast geted , pic beotiful ........................
DarkKingRo
- February 26, 2021
Looks very cool, deliver is also very freaking fast.
In this "Basic" package I will draw your Growtopian to the best of my ability